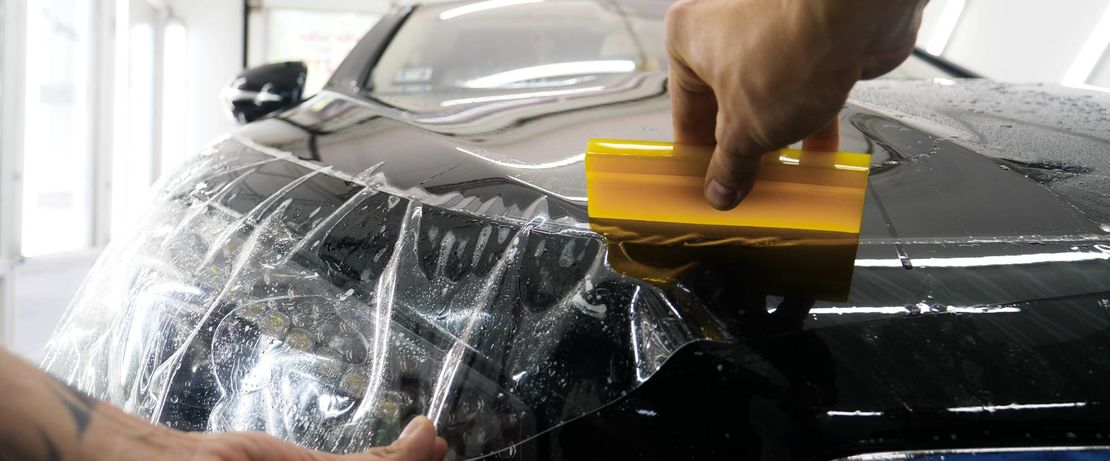 Wrap up your car with paint protection films 
VESTANAT® H12MDI for light stable and weathering resistance thermoplastic polyurethanes
A damaged surface can reduce the value of a car significantly. But there is no need for panic. The solution is easy. Wrap up your car! Paint protection films are like a second skin to the car and protect the paint against scratches and environmental contaminants.
Here, the main material for best protection comes from Evonik
VESTANAT® H12MDI, a colorless, low viscosity liquid developed by Evonik's Crosslinkers Business Line for the synthesis of light stable and weathering resistance thermoplastic polyurethanes, makes scratches in car paint a thing of the past. How does this work? It's because VESTANAT® H12MDI makes car wrapping foils chemical resistant against aggressive agents like acid rain, bird droppings, and gritting salt on the roads. The innovative crosslinker also ensures UV and heat stability on a high level, for example when a car stands in the blazing sun all day. The cherry on the cake is that VESTANAT® H12MDI makes foils "heal" small scratches themselves.
Benefits at a glance
UV and heat resistance
Chemical resistance
High flexibility and tensile strength 
Self-healing