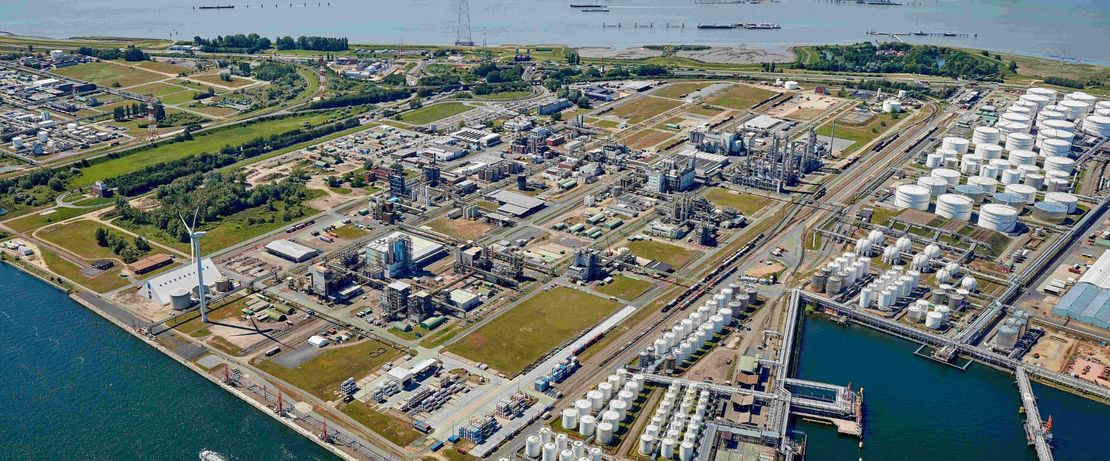 About Crosslinkers
ANTWERP SITE
Located in the Belgian region of Flanders, Antwerp is one of Evonik's biggest multi-user sites with eleven production plants working for four segments: Nutrition & Care, Resource Efficiency, Performance Materials and Technology & Infrastructure.  With some 500,000 residents, Antwerp is a major seaport and the capital of the Antwerp Province.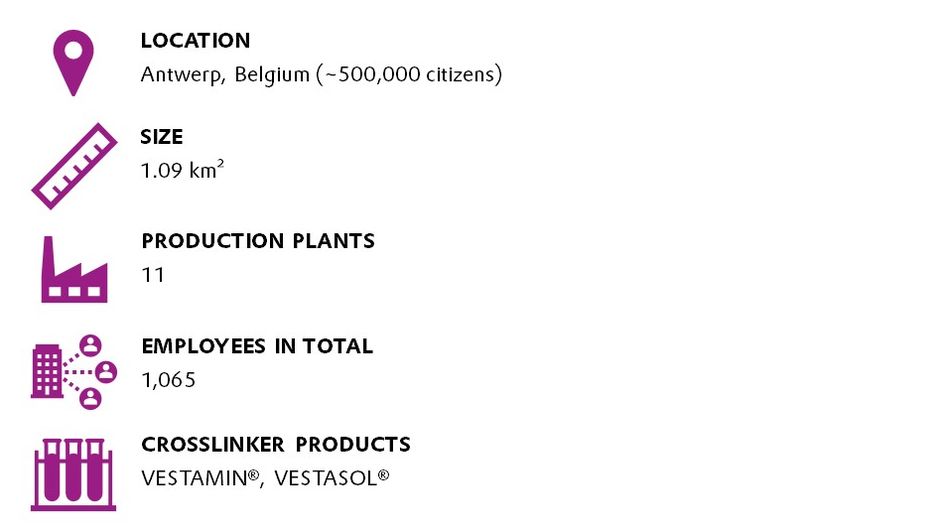 Built in 1968 and located on an artificial island between the Schelde River and the port of Antwerp, Europe's second-largest industrial port, Evonik Antwerpen spans 109 hectares and is the largest site of the international group outside Germany. Home to 11 production plants, each with their own specific functioning and own end products for a wide variety of applications.
Antwerp is distinguished by its excellent infrastructure with the port providing a logistic advantage, as well as the good connections by road and rail for our Crosslinkers business line which manufactures VESTASOL® and VESTAMIN® products at the site. Antwerp is a key hub in the Western European pipeline network, not just for Evonik but also for the entire chemical industry. A large number of chemical base materials are transported via more than 100 pipelines in the Antwerp metropolitan area, with a total length of more than 350 kilometers, convey a large number of chemical base materials. Many other large petrochemical companies are located in the Antwerp site, making it the world's second-largest chemical production site after Houston, Texas.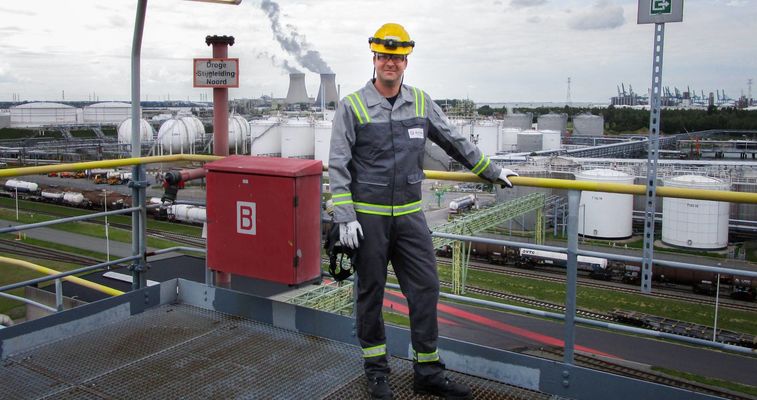 Jan Vanderlinden, shift supervisor
Working at Evonik Antwerp is working as part of a team in which everyone is a vital link in the chain to deliver products and services to our customers in a safe and qualitative way, with eye for the environment and respect for each other.
I appreciate the possibilities to work as a team, the opportunities for self-development and the responsibilities I get in my function.  Knowing that the whole team is working towards the same goal, gives a good feeling. That I have liberties to organize my daily work is as well valued.
The enthusiasm and dedication of all colleagues makes Evonik Antwerp special to me.
As an employer, I find Evonik Antwerp to be loyal to its employees and to have a clear vision on work, personnel, environment, health, safety, …