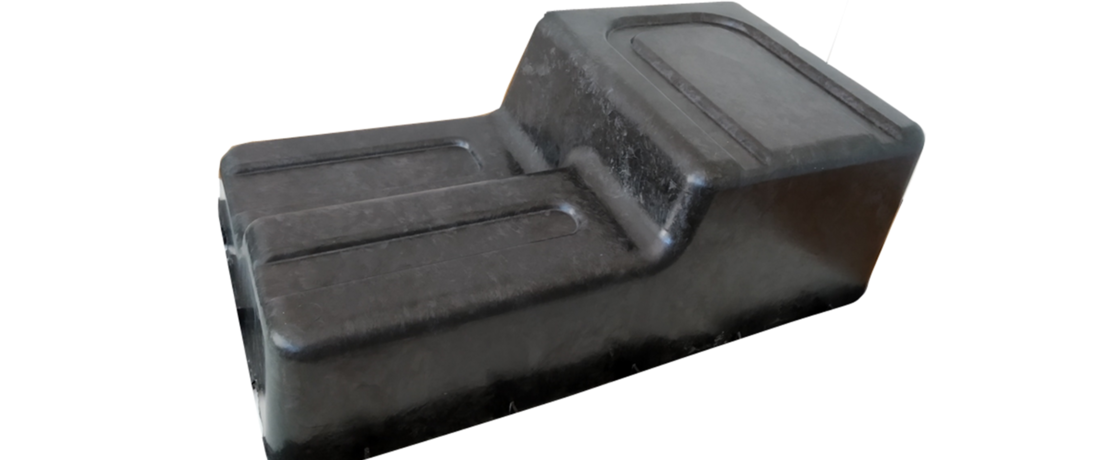 Press release
Crosslinkers
January 7, 2020
VESTALITE® S wins Automotive Lightweight Green Technology Innovation Award
Dec 12-13, Hefei China: 13th International Automotive Lightweight Technology and Material Technology Innovation Application Summit
Organized by International GREEN Auto Lightweight Technology Alliance (IALTA)
Winner VESTALITE® S curing agents enable breakthrough in epoxy SMC material with high weight saving and emission reduction potential
Evonik's Crosslinkers Business Line was honored with the Automotive Lightweight Green Technology Innovation Award in recognition of the outstanding properties of VESTALITE® S curing agents.
Each year, International GREEN Auto Lightweight Technology Alliance (IALTA), recognizes technologically innovative companies that have made outstanding contributions to the development of innovative international automotive lightweight and green technology applications.
The 2019 Award was presented at the 13th International Automotive Lightweight Technology and Material Technology Innovation Application Summit, which was held in Hefei, China in December 2019.
Nine solutions were nominated in advance and these companies gave 15-minute presentations introducing their innovations to the jury and audience. Then winners were selected by OEM voting and jury evaluation.
Automotive Lightweight Green Technology Innovation Award from IALTA is to recognize those technologies that are significantly beneficial for vehicle energy-saving, emission-reduction and safety as well as the application of lightweight vehicle material.
Evonik Technical Manager, Kevin Li, introduced VESTALITE® S curing agents which are developed especially for the automotive industry to meet increasingly stringent requirements for both light weight design and vehicle indoor air quality.
"VESTALITE® S curing agents in combination with epoxy resins result in SMC materials that are quick and easy to process for structural lightweight applications with minimal emission values," says Dr.-Ing. Leif Ickert, who is responsible for marketing of composites and adhesives in Evonik's Crosslinkers business line.
The epoxy hardener VESTALITE® S improves the technical properties and workability of high-performance sheet molding compounds (SMCs). It allows greater design freedom and makes the composite materials fit for use in e-mobility and in automotive lightweight construction.
www.vestalite.com
Company information
Evonik is one of the world leaders in specialty chemicals. The focus on more specialty businesses, customer-oriented innovative prowess and a trustful and performance-oriented corporate culture form the heart of Evonik's corporate strategy. They are the lever for profitable growth and a sustained increase in the value of the company. Evonik benefits specifically from its customer proximity and leading market positions. Evonik is active in over 100 countries around the world. In fiscal 2018, the enterprise with more than 32,000 employees generated sales of €13.3 billion and an operating profit (adjusted EBITDA) of €2.15 billion from continuing operations.
About Resource Efficiency
The Resource Efficiency segment is led by Evonik Resource Efficiency GmbH and produces high performance materials and specialty additives for environmentally friendly as well as energy-efficient systems to the automotive, paints & coatings, adhesives, construction, and many other industries. This segment employed about 10,000 employees, and generated sales of around €5.5 billion in 2018 from continuing operations.
ABOUT CROSSLINKERS
The Crosslinkers Business Line offers a broad range of products and competences for coatings and adhesives, as well as for high-performance elastomers and composites. Besides products based on isophorone chemistry the portfolio contains a full toolbox of amine curing agents for ambient and heat cure applications. The products are mainly used in industrial applications due to the mechanical strength, durability, chemical resistance and excellent adhesion properties.
www.evonik.com/crosslinkers
Disclaimer
In so far as forecasts or expectations are expressed in this press release or where our statements concern the future, these forecasts, expectations or statements may involve known or unknown risks and uncertainties. Actual results or developments may vary, depending on changes in the operating environment. Neither Evonik Industries AG nor its group companies assume an obligation to update the forecasts, expectations or statements contained in this release.