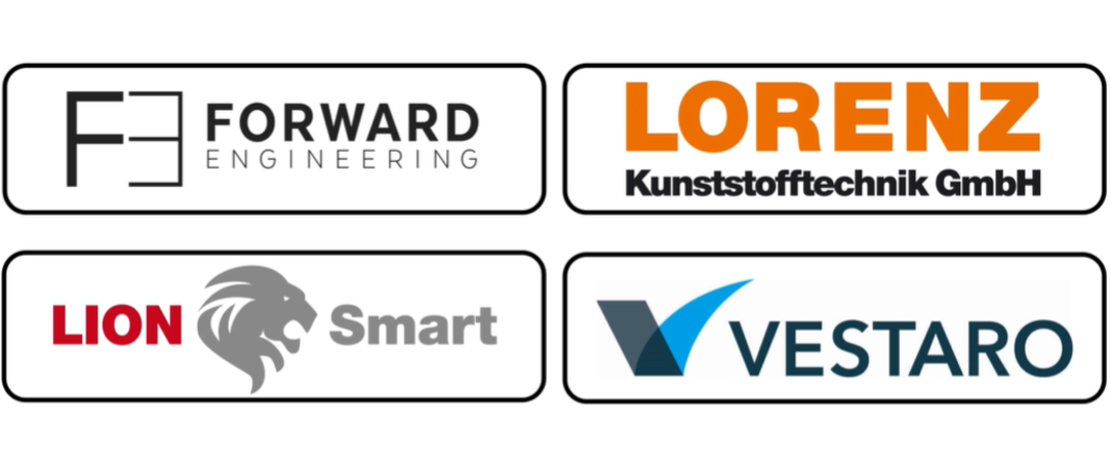 Our partners
Evonik has teamed up to demenstrate the benefits of a noval modular multi-material battery enclosure
VESTARO
Vestaro was established in 2016 as a Joint-Venture of Evonik and Forward Engineering GmbH. We aim to accelerate growth projects with Evonik and deliver comprehensive expert consultation for innovation projects in every development stage. With our roots in the automotive and composite industry our strengths are high end and technical material solutions for a variety of application fields in the transport sector and beyond.
Forward Engineering
Forward Engineering specializes in holistic and sustainable product development employing the latest proven and emerging materials and manufacturing process technologies. Our team supports you with industry leading material, process and simulation driven design expertise for technical and fiber-reinforced plastics, functional lightweighting and multi-material design optimization. The resource-sensitive and economical commercial application of your products, from concept development through series production validation, is enabled by our team together with our global network of technology partners.
LORENZ Kunststofftechnik
Lorenz is active in the areas of semi-finished product manufacturing, research and development, customer- and component-specific material development, and recycling of thermosets. Customers from the automotive, electrical, construction, sanitary and chemical industries, household appliance manufacturers and rail vehicle builders are supplied with individually produced semi-finished products.
Lion Smart
LION Smart is a highly innovative engineering service company for original equipment manufacturers (OEMs) and suppliers of the automotive and the aerospace industry, as well as other industries. Utilizing Kreisel Electric's latest laser technology, LION Smart offers battery pack prototyping and series production and is able to offer best practice and ground breaking battery systems and solutions along with advanced manufacturing. Together with the Joint Venture TÜV SÜD Battery Testing, the company operates test facilities and test laboratories for electric storage systems on cell, module and pack level.