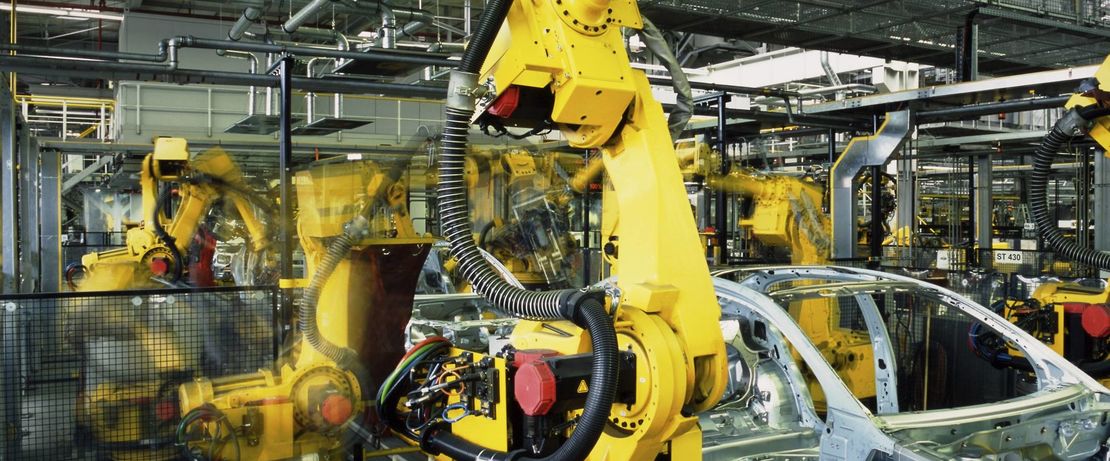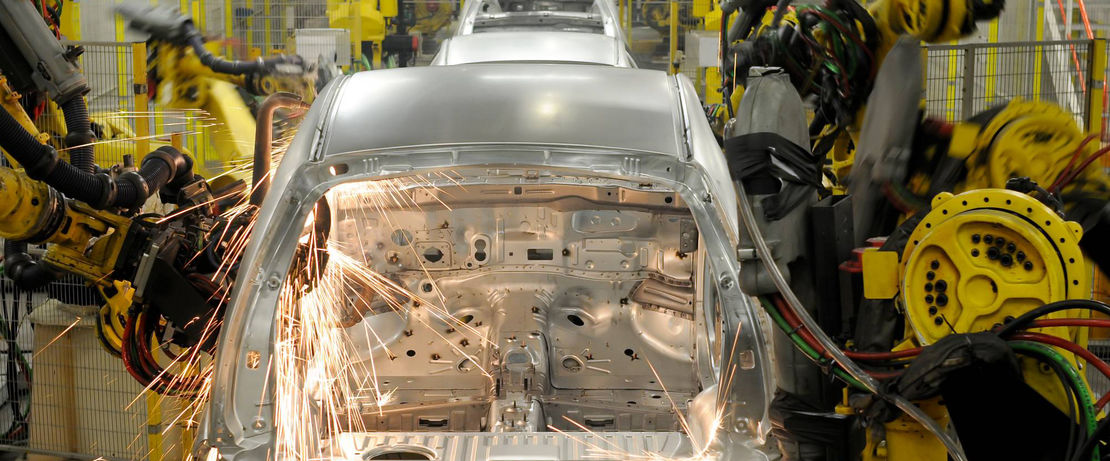 Epoxy curing agents for structural 1K adhesives
Ancamine® thermo latent hardeners and accelerators for structural 1K epoxy adhesives ensure low temperature curing and performance.
For many decades Dicyandiamide (DICY) has been the leading thermo latent curing agent for a variety of 1K epoxy applications, particularly for structural 1K epoxy adhesives, owing to its outstanding shelf-life capabilities and the potential to provide excellent thermal and mechanical properties after curing. However, since the long shelf life of DICY is based on its relatively high activation temperature, temperatures of 140 °C and often higher are needed to achieve acceptable curing times. Thus, DICY is predominantly only applied in combination with accelerators, such as substituted ureas, to effectively reduce curing temperatures and time, but always with the drawback of reduced shelf life.
To support formulators by giving them more flexibility for the design of low temperature curing of structural 1K epoxy adhesives, Evonik has developed a series of thermo latent curing agents. With the modified amines, Ancamine® 2014 AF/FG, Ancamine® 2337S and Ancamine® 2441, our versatile toolbox of epoxy curing agents is available to enable curing temperatures from as low as 70 °C, fast green strength development and glass transition temperatures of up to 114 °C, all complemented by excellent shelf life stabilities even at elevated temperature storage. All our amines can also be utilized as an accelerator, or co-accelerator for DICY-based adhesive systems. More detailed information can be found in the table and figures below as well as in the respective technical data sheets for these products.
Summary of properties
| | | | | |
| --- | --- | --- | --- | --- |
| Curing Agent | | | | |
| | | | | |
| DSC Activation Temperature [°C] | | | | |
| TLSS 30 min @ 80 °C [MPa] | | | | |
| TLSS 30 min @ 120 °C [MPa] | | | | |
| | | | | |
| | | | | |
Comparison of Tensile Lap Shear Strength after curing at 80°C for 30 minutes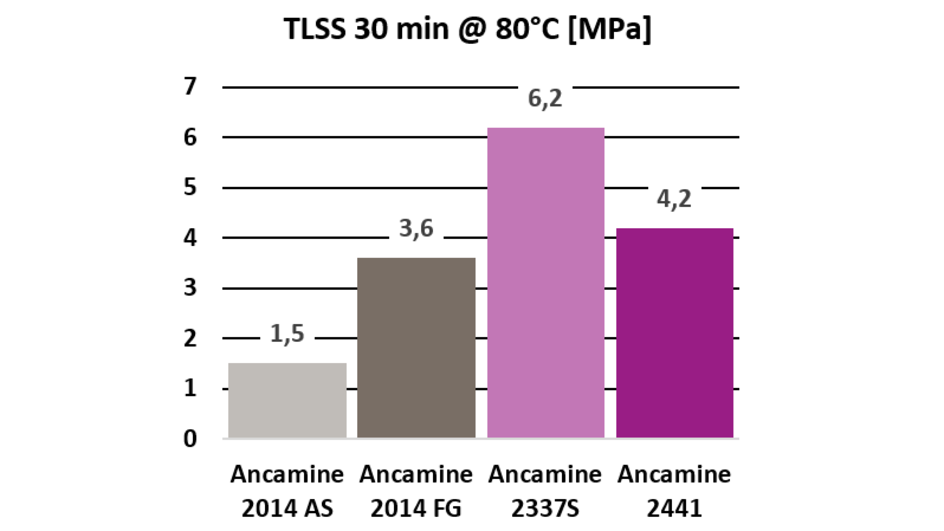 Comparison of Tensile Lap Shear Strength after curing at 120 °C for 30 minutes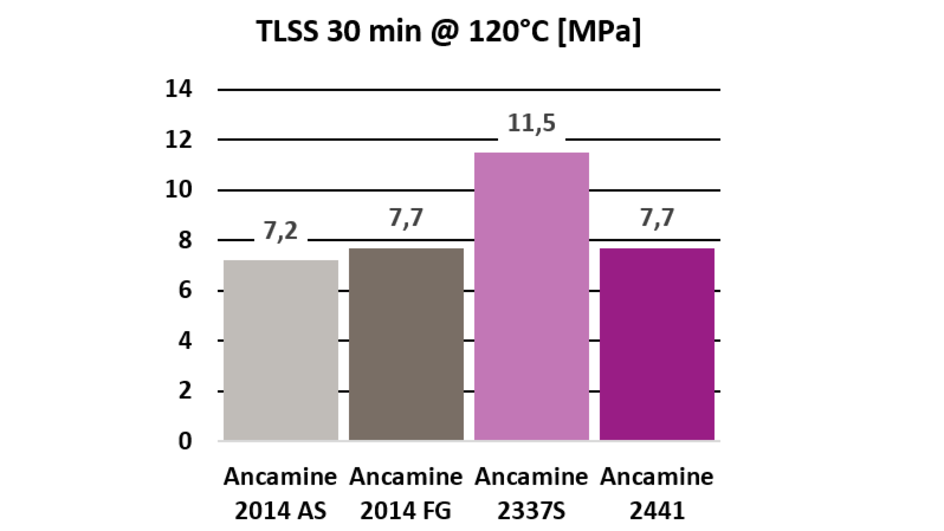 Technical Data Sheet & Sample