Products
Polycarbamide curatives for HDI trimer
Amicure® polycarbamide amine curing agents for industrial coatings and floorings
NEW POLYCARBAMIDE TECHNOLOGY FOR DIRECT-TO-METAL COATINGS
Amicure® IC-166, 186: new polycarbamide technology for direct-to-metal coatings
Atmospheric corrosivity categories are based on risk for corrosion and ranked from C1 (very low) to C5 (very high). C3 environmental conditions are defined as industrial and urban atmospheres with moderate sulfur dioxide contamination levels, or onshore areas of low salinity (ISO 12944).

Direct-to-Metal coatings (DTM) provide both decorative as well as protective properties to the metal to which it is applied in these C3 moderate corrosive environments. Direct-to-Metal (DTM) coatings technology is gaining market acceptance as both shop and field applied systems due to its ease of application, reduced time, and increased productivity benefits.

Two-part polyurethane DTM coatings are formulated using aliphatic polyisocyanates and polyester or acrylic polyols as they provide acceptable weathering performance in outdoor applications. Both polyester and polyacrylic polyol tend to be viscous and therefore require solvent, which contributes high levels of volatile organic compounds (VOC) to the coating formulations and often results in slower cure, poor flexibility and compromised corrosion protection.

DTM formulators are now taking advantage of new polycarbamide technology which provides excellent corrosion protection and enhanced productivity through faster cure rates and reduced formulation complexity. The new polycarbamide technology offers excellent adhesion to difficult metal substrates like galvanized, cold and hot rolled steel and improved coating flexibility and very low VOC's.
INNOVATIVE POLYCARBAMIDE TECHNOLOGY FOR ONE-DAY FLOORING SYSTEMS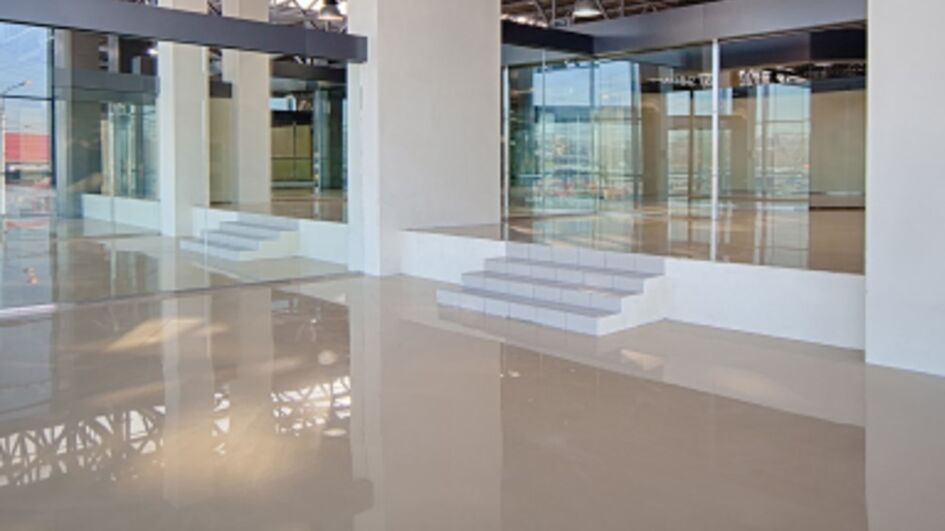 Amicure® IC-221, 321 & 322: Polycarbamide technology for one-day flooring systems
With Amicure® IC-221, IC-321 and IC-221 it is possible to achieve highly desirable attributes such as fast cure, excellent UV stability, low or no VOC, high chemical and abrasion resistance, and the ability to formulate coatings at different gloss levels to satisfy the aesthetic needs of the customer using these products.
There are various synergies when polycarbamide coatings are used in conjunction with epoxy technology in a total flooring system. These include strong physical and mechanical properties; improved adhesion to damp and green concrete, rapid property development, and overall costs savings.
Please note that products may not be available in every country. Consult with your area sales manager for further information.