Lightweight battery concept based on VESTALITE® S curing agent
High voltage battery housing for more lightweight and cost-effective e-mobility developed by Evonik and partners
Novel SMC-based electric vehicle Battery Concept
The new holistic battery system maintains strength and high voltage performance, but reduces the battery housing weight by ~10% , offering the automotive industry a safer and more energy efficient alternative to the heavier metal-based, or higher priced carbon fiber-reinforced plastics.
Based on our new epoxy SMC – VESTALITE® S curing agent, the lightweight design and production flexibility helps to deliver significant energy savings making the new battery system suitable for use in all vehicle size and classes.
Benefits at a Glance
Based on type 21700 cylindrical cells
Among the industry leaders in battery performance
Up to 160 Wh/kg (pack level)
Fulfills legal requirements with sustaining 800 °C for at least 10 minutes
Reliable in the harshest environmental conditions
Immersion cooling technology greatly improves electrical performance
10 % lighter than comparable SMC standard materials
Impact rating 3x greater than min. EU safety requirements
Improved strength and stiffness of indivdual parts increases overal strength
Scalable tooling – configurations for 65, 85 and 120 kWh
Integral design / less assembly
Cost-efficient up to > 100.000 p/a – one tooling
Fully developed recycling and up-cycling concept
Vestalite®S based Lorenz Epoxy-GF-SMC reduces the CO2-footprint
Module accessibility due to detachable connection concept
Highly customizable battery units for complex geometries
Novel tooling concept
Production flexibility means various casing sizes are possible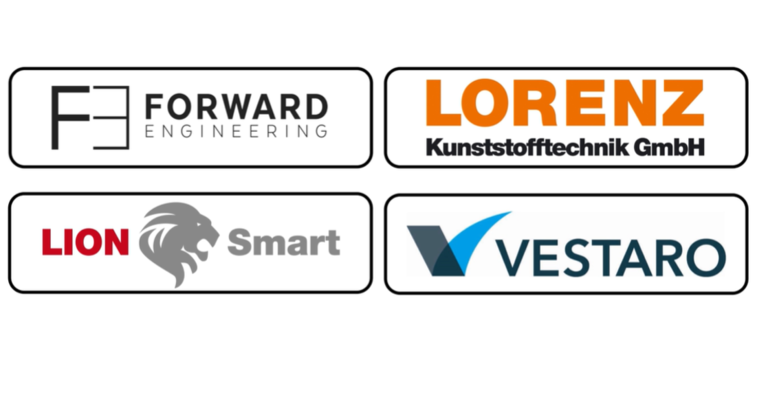 Our partners
Evonik has teamed up to demonstrate the benefits of a novel modular multi-material battery enclosure. Discover the whole team ... MORE
VESTALITE® S 101 for next generation epoxy SMC materials
VESTALITE® S curing agent is a high performance solution for sheet molding compound (SMC) material with low VOC when combined with a liquid epoxy resin.
Semi-structural parts
Supporting structures
Exterior / Interior parts
High mechanical performance
Low VOC / No smell